Introduction
When talking about the most influential families in India, the Ambanis will never be left out. And anyone who's associated with the wealthiest Indian family, gets a piece of limelight, too. However, it is different with Shloka Mehta, as she belongs to yet another influential Indian family with Russell Mehta being her father.
Russell is the managing director of a Belgian-Indian diamond company called Rosy Blue and Shloka Mehta is his youngest daughter. Shloka understands her duty well enough; so by 2014, she officially joined her father in the family business. Meanwhile, she started working for her NGO, called ConnectFor. The opening of this NGO comes from the fact that Shloka Mehta was always into social work and now, she's finally come up with something great.
Quick Biography of Shloka Mehta
Shloka Mehta was born on 11 July 1990, making her 33 Years old in 2023. She was born into a wealthy family in Mumbai and got raised in the bustling city, although her hometown is Bhavnagar in Gujarat, India. She's the wife of Akash Ambani, who she attended school with at Dhirubhai Ambani International School.
Physical attributes, Height & Weight of Shloka Mehta
Shloka is a fit, young, and gorgeous woman having black eyes and dark hair. She stands quite tall at 5'6 ft and weighs about 55 kg.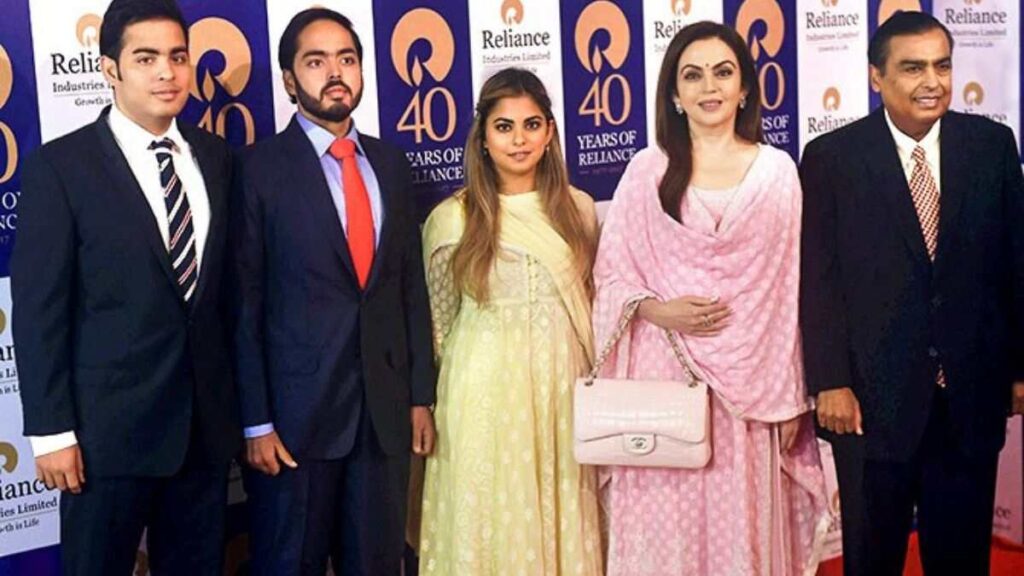 The family circle
Shloka is the offspring of one of the most successful businessmen in India, Russell Mehta, and his wife Moha Mehta. She also has two siblings – one brother named Viraj Mehta and a sister named Diya Mehta. Shloka also has her own family now which includes her husband Akash Ambani, and two kids. Their eldest son was born on the 10th of December, 2020, and got the name Prithvi while their second daughter, Veda was born on the 31st of May, 2023.
The early life of Shloka Mehta
Shloka Mehta was born into a Palanpuri Jain family, as her parents hail from Bhavnagar in Gujarat. As a school student, Shloka was brilliant and attended an exclusive school. Much of her early life is not known, however, it is assumed that she lived a luxurious childhood as her family is super-wealthy.
Educational background
Shloka attended school with other rich kids, including Akask Ambani at Dhirubhai Ambani International School in Mumbai. After school, Shloka left for her further studies and was accommodated to the USA as she got admission to Princeton University in the field of anthropology. Moving forward, she attended the London School of Economics and Political Science, London, where she completed her master's in Law.
The professional life
Like her father, Shloka Mehta has turned into a successful businesswoman. Currently, she's posted with her dad in Rosy Blue Diamonds as a director alongside other important people. She initially joined the family business in 2014, right after her return from the US, and has become a core member ever since.
Other than Shloka's involvement in the Diamond merchant, she's also the co-founder of ConnectFor, which was founded in 2015. This NGO was formed to offer help to other NGOs.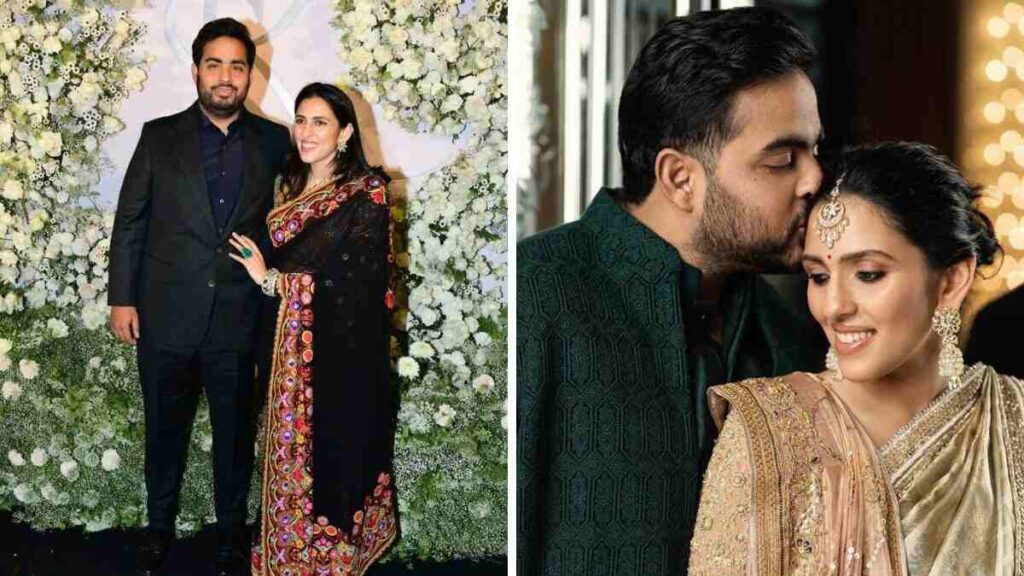 Relationship status and married life of Shloka Mehta
Shloka Mehta is married to Akash Ambani, the eldest son of Mukesh and Nita Ambani. He was born on 23rd October 1991 and attended Dhirubhai Ambani International School together with his spouse. It was Akash who went a step forward in confessing his love by proposing to Shloka right after finishing school. And both waited 9 years until March 2019, when the couple finally got married. Before their marriage in December, they got officially engaged in Goa on the 24th of March, 2018 and married at the Jio World Centre (JWC) in Bandra Kurla Complex.
Akash is the eldest heir in the Ambani family, who met and fell in love with Shloka as a school student. Currently, he is the director of Jio and also co-owns the Mumbai Indians, a cricket team that plays in IPL tournaments. He had severe weight issues as a kid and crossed childhood as an obese. Nevertheless, he worked through it to curb his extra weight.
Awards & achievement of Shloka Mehta
Shloka Mehta is going great in her life. Starting from her school days, she has been a great student and always graced her exams. By profession, she joined her father's business as one of the board members. But other than her significant involvement in an established business, Shloka is also doing great with her NGO, named ConnectFor. This NGO helps needy people by distributing free goods like clothes and food, plus helping other NGOs financially as well as with allotting volunteers.
Social media handles of Shloka Mehta
Shloka Mehta is active on Instagram by the username @shlokamehta, which has over 37K Followers and 789 Posts, while she follows 33 other people.
The net worth of Shloka Mehta
Shloka was born rich and married rich, who currently has a net worth of Rs. 150 crores. Plus, she loves maintaining an exclusive car collection that includes car models of Mini Cooper, Mercedes Benz, and Bentley
Summary
Without any doubt, She has to be one of the wealthiest businesswomen and a successful social activist. But she stays low when it comes to public attention and has kept much of her life incidents to herself. It was only after her marriage with Akash, that many Indians began to start googling Shloka. And not very late after the couple's engagement, the media was filled with talks about their lovey-dovey story.
FAQs
Q1. Can Shloka Mehta cook?
Ans. Yes, Shloka keeps up well enough with basic life skills. Russell's beloved daughter knows cooking even though she has always been surrounded by luxuries.
Q2. Is Shloka Mehta addicted to smoking and alcohol?
Ans. No, Shloka is not an addict but a lady of class. She smokes and drinks occasionally but is not addicted to any of it. Russell's daughter makes sure to drink responsibly every time she does.
Q3. When was ConnectFor NGO by Shloka Mehta founded?
Ans. ConnectFor NGO by Shloka Mehta was founded in 2015. It was an initiative backed by interests, as Shloka had always wanted to become a social activist someday. Presently, this NGO works to allow volunteers to other NGOs in need and also distribute clothes and food to needy people.
Q4. Who is the eldest son of Shloka Mehta and Akash Ambani?
Ans. Shloka Mehta has two children with Akash Ambani – an elder son and a younger daughter. Their eldest son is Prithvi, who was welcomed into the family on 10 December 2020, followed by their second daughter, Veda, on 31st May 2023.
Q5. Where did Shloka Mehta and her husband, Akash Ambani meet?
Ans. Shloka Mehta and Akash Ambani met each other as school students as both went to school together at Dhirubhai Ambani International School in Mumbai. Akash confessed his love for Shloka right after they completed their school and is speculated to be together ever since.
Also read about
Avril Lavigne: Bio, Age, Height, Family, Net Worth, and Social Media
Cristiano Ronaldo: World's Best Soccer Player & His Age, Height, Career, Early Life, & Net Worth